CURRENT PROJECTS
Feedback Solos (Dec-June 2023)


May 2023

"Improvising the Archive: Responding to Hugh Davies' 'Music for Two Springs' (1977)."
Performed on the 18th May 2023 for the Goldsmiths Uni Electronic Music Studios Concert.

3 x contact mic, 1 x transducer, 2 x mini amplifers, snare, high tom, objects, feedback, percussion, wooden boards, and a Hugh Davies springboard.



April 2023
Feedback Experiments

29th April 2023 at CLIFF EDGE: IMPROV FOR END TIMES, Hundred Years Gallery, London.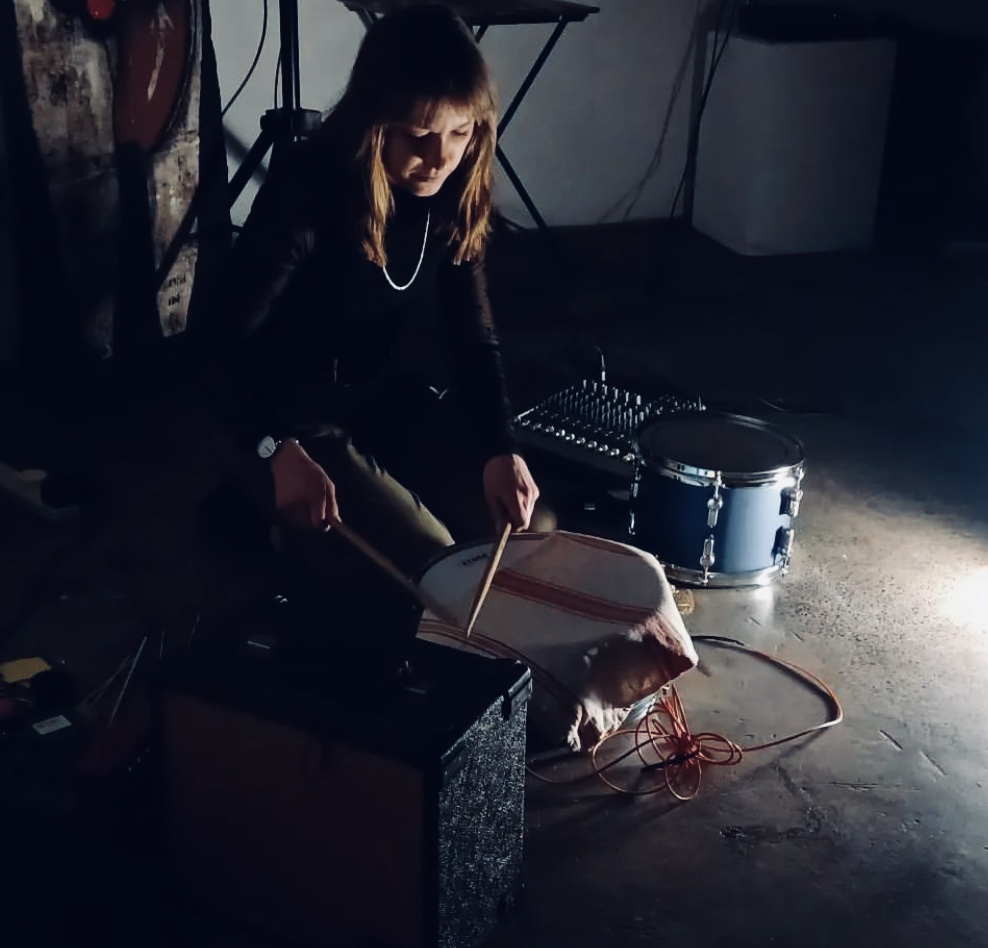 Avalon Cafe's Grain Residency for Experimental and Improvised Music (solo set), August 2023.
Photos taken by Stewart Morgan Hajdukiewicz (below).



Set up: 2 x amplifers, 2 x rack toms, 1 x snare, mixer, 2 x transducers, 2 x contact mics, 1 x SM57



COMPOSITION

Performance of "Inter/action: a duo for snare drums, amplifier feedback and cassette recorders"

Composed by: Regan Bowering
Performed by: Jason Chen and Kristýna Švihálková

Darmstadt Summer Course for New Music 2023.

Video documentation coming soon.


COLLABORATIVE PROJECTS
"Snare trio" Peformance Development: May 2023.


Hanging snares, feedback, sine waves, portable speakers and aplifiers. In preparation for our show at Cafe Oto on the 31st May (supporting Jake Megingsky)



Cafe Oto, 31st May 2023.