RELEASES
SOLOS FOR _ _ _ _ SPACES (Bezirk Tapes)
Regan Bowering

Pre-order available now:
https://bezirk.bandcamp.com/album/solos-for-spaces


1. Coil (Homage to Hugh Davies' "Music for Two Springs")
2. Grain
3. Hold
4. Cleave
'Solos for _ _ _ _ spaces' is the debut release from London-based percussionist and sound artist Regan Bowering. Her music is created by placing snare drum, amplifiers and microphones in configurations which trigger volatile yet malleable flows of sound. Across these four tracks, percussion and amplifier feedback are carved into crescendos and diminuendos where coarse textures move in intricate constellations. The album charts this process travelling through different contexts, moving from live improvisations in a large, reverberant hall to micro-edited versions on a laptop.

Bowering's interest in feedback is an extension of research into how, historically, technology (such as mics, amplification, instrumentation, and recording processes) have affected the ways improvisers approach rhythm. "I wanted to explore ways to use the drums that extended beyond typical rhythmic gestures or the need to hit the drums to generate sound," Bowering explains. "To create a continuous texture which doesn't need continuous input. The unpredictability of feedback is what draws me to it. It's similar to playing with another musician. Things can happen unexpectedly, just like in a group improvisation."

To our ears, touchstones for Bowering's use of space and feedback could be Alvin Lucier, or perhaps even Ryosuke Kiyasu's radical approach to percussion, amplification and setting. However, there are fluctuations between frenzy and gentleness, a sensitivity to mood and affect on 'Solos for _ _ _ _ spaces' which are uniquely hers. This is far more intricate than a simple bridging of minimalism, free-improvisation and electro-acoustic techniques. This is perhaps explained by some of the musicians that Bowering mentions having a long-running impact on her practice, from percussionist Seijiro Murayama to saxophonist, composer and Art Ensemble of Chicago founder Roscoe Mitchell. While their influence may not be explicitly audible in these four tracks, their unique approaches to texture, space and improvisation are undoubtedly present. Bowering treats what might typically be cacophonous – drums and feedback – with subtlety and nuance.

"I like exploring the possibilities in feedback beyond just harshness, and drums beyond being loud and rhythmically dense," she reflects. "The detail that's possible. The emotional intensity you can get from different sounds. The feelings that come when you move between extremes, such as from loud and abrasive to almost silent. The feedback gives me a different set of colours to work with, a different material to carve as part of my sonic and rhythmic pallet as a percussionist."

System, organism, ecosystem – there's a litany of metaphors which could be used to describe how her music is produced. All make sense, and all feel slightly inadequate. Her music originates in processes, but its realisation comes through liveness and response. Bowering manipulates the sound by bending drum skins to change pitch, moving mics to alter intensity. Striking the snare to trigger dramatic upheavals in the circuit. But her music is a balancing act, a compromise between her own actions and the context they're happening in. "It's a system I improvise within, but it's also always affected by the space I'm playing in. The acoustics, the number of people in a room and if they move. How I'm feeling at the time. These subtle dynamics all affect the sound."

This variation is highlighted throughout the album. The recordings here document performances in vastly different settings. A reverberant hall at Goldsmith's University. An intimate gig at Avalon Café where the audience enclosed Bowering, and on track 3, an empty studio. For the final track, a DAW is used to rearrange components from the preceding three into a new composition. Here feedback and drums enter the possibilities of another space, a computer, and the different means of response it offers. More than a live album, this tape charts a consistent practice applied to inconsistent contexts, capturing in real time how the outcomes are determined by the player, the moment and the situation.
credits
releases December 8, 2023

Mastered by Billy Steiger
All sounds by Regan Bowering.


LAUNCH EVENT - 24th NOVEMBER


CONAL BLAKE/ LI SONG / REGAN BOWERING (TRIO)
"Music for Snare Drums and Portable Speakers" on Infant Tree records.
>>>> Tape Release (2023) <<<<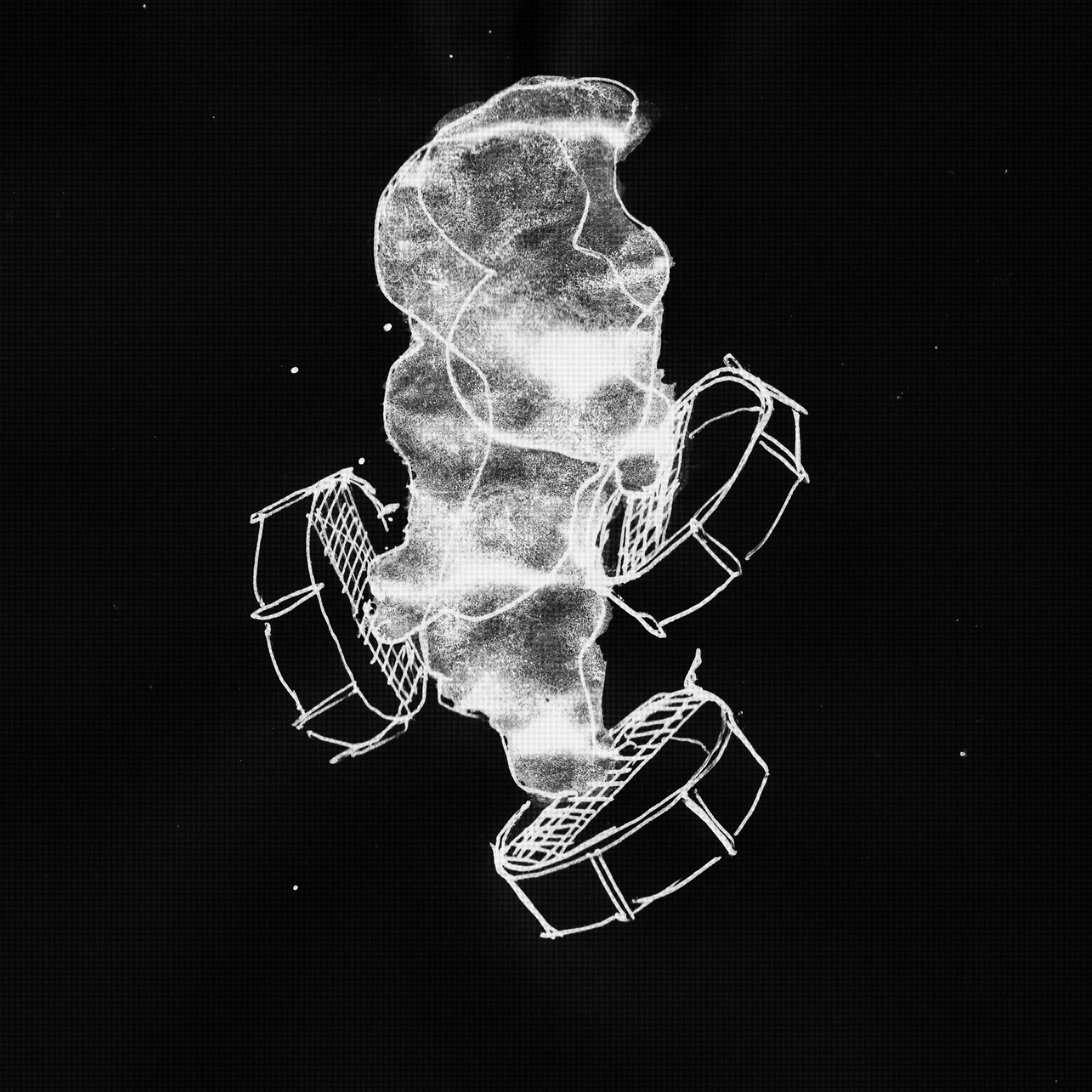 A) Live at Walthamstow Marshes, 21/07/2022 (recorded by Rory Salter).

B) Live at Cafe OTO, 21/01/2023 (recorded by Billy Steiger).

Composed and performed by Conal Blake, Regan Bowering and Li Song
Mixed and mastered by Billy Steiger
Cover art by Luciano Maggiore
Design by Conal Blake